BaraGamer Character: Bassineos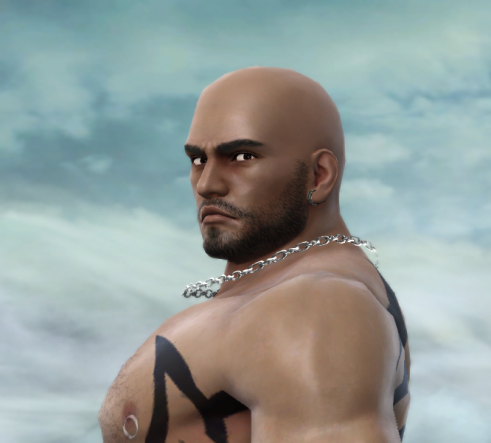 Oh yes, there's more Soul Calibur 5 submissions! His name is Bassineós using the soul of Cervantes.
This is my SC V character in detail. Tattooed, pierced and ready to slash those nasty opponents into pieces 🙂 Based on myself, but damn, wish I just looked like him.
I think he turned out pretty cute, very nice balance of tribal tattoos on the front. Something I haven't really thought of doing before was adding nipple piercings. Nice suggestion!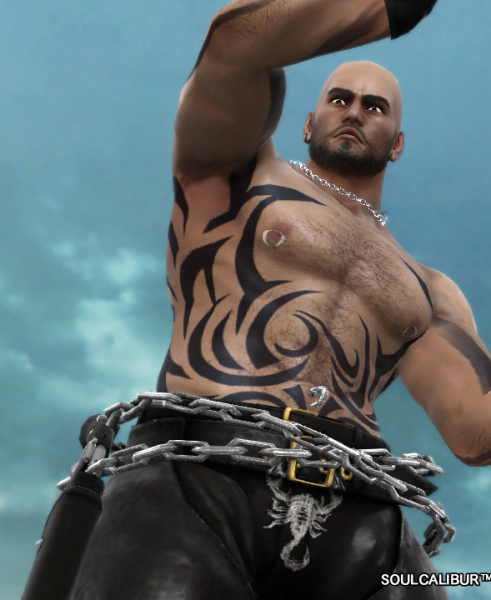 Love the scorpion placement. 😉