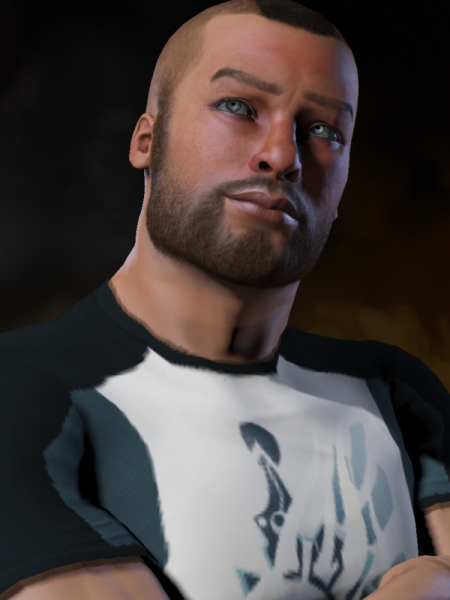 Yufuku Oukan
submitted by shouri
EVE Online almost a year ago added the ability to create your own avatars. The character themselves flow more towards the realistic side compared to the anime-esque Phantasy Star. But as always, we encourage gamers to create baralicious characters to submit on this site, and so today is our first EVE Online character submission.
His name is Yufuku Oukan and he was created by Shouri. If you want to make your own guy, try the EVE Online free trial and send us some screenshots!
But first, check out some video eye candy of this stud on Youtube.