Saints Row 3: Up Close and Centered Camera Mod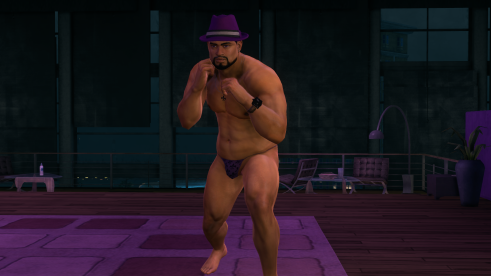 This is the first of several Saints Row 3 mods coming to BaraGamer. This one changes the camera positions so your man is up close and centered, allowing you to take easier snapshots of his bum. Remember back in the day when Lara Croft would sometimes take up the entire screen obstructing the view of danger lurking nearby? Well, it's pretty much the same thing here. This mod isn't meant for regular gameplay as you'll have a harder time navigating buildings in the middle of a dog fight.
Saints Row 3 Mod: Up Close and Centered
Instructions:
Place the file contained within the zip file into your Saints Row 3 main directory.
For example …\SteamApps\common\saints row the third
Purpose
Changes the camera position so your character is in the center.
Makes your character appear closer to the screen.
Gives higher camera viewing angles to take full body screenshots.
Our model, Ricky Santiago, will demonstrate the "practical" uses of this mod.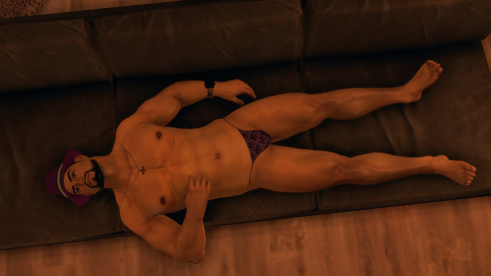 Take closer full body screenshots!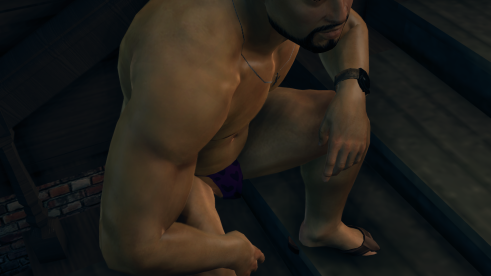 Easier bulge shots of your character!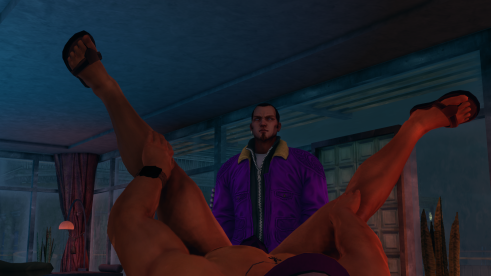 Seductive viewing angles!
Some Tips
Make your character crouch while performing a compliment/taunt to lower the camera.
Some indoor areas like the Saints HQ and Strongholds have a lower ceiling for the camera to take full body screenshots.
Hug the camera against the wall to take close-up screenshots on the floor or bed.
Well that's all for now, we'll have more mod releases a bit later.