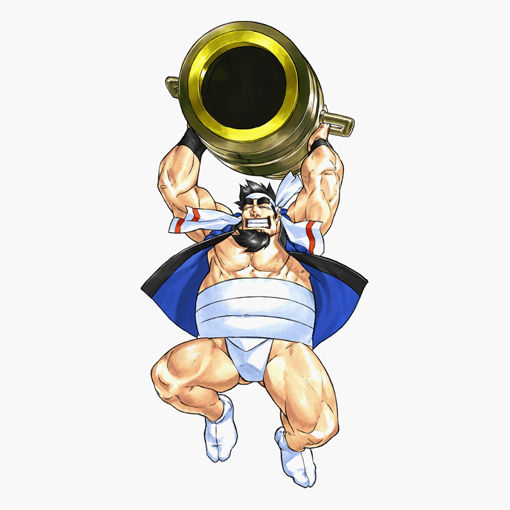 Stole this from Sevionus, I couldn't resist. This character is from Samurai Showdown 6. He's pleasantly round and is drawn in such a way that it makes you wonder if he was drawn by a bara artist.
Some of the animations are kind of homoerotic.
His outfit is inspired by the Naked Festival and he has a fireworks cannon.

Oh HO!