Isaac Jones and Bruno Knight; Gay Circus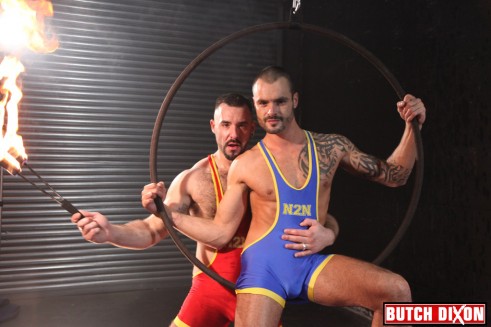 Wow it's been a long time since a porn post. So the wrestling singlet contest entry had me thinking about that Lycra fetish. I've seen guys wear it but never thought about the sex appeal behind it.
It's quite interesting though, these singlets can turn into SFW porn once those hard-ons start bulging through. So today we take a look at two bearded fellows, Isaac Jones and Bruno Knight, in a circus act equipped with fire breathing acts, and gay sex. More after the jump!
(via butch dixon)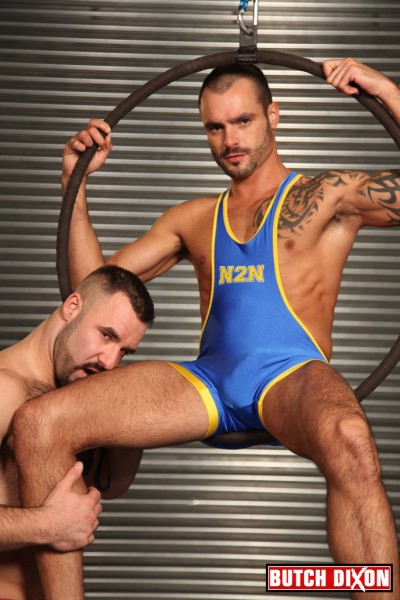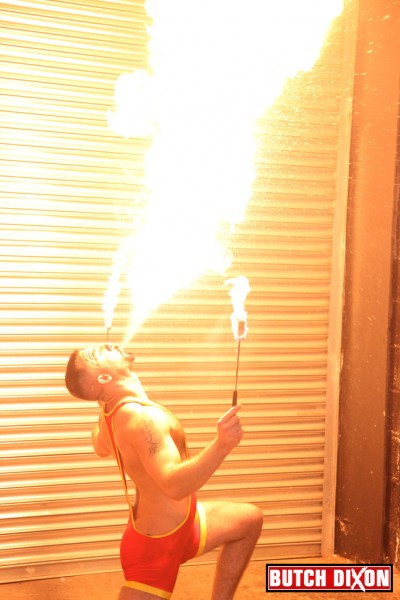 Explosive!
And now for the actual porn.
(via butch dixon)