Gay Japanese Figurines
We're all geeks right, and what do geek's collect? Figurines! Check out these baralicious figurines made by Itetsu Ogura.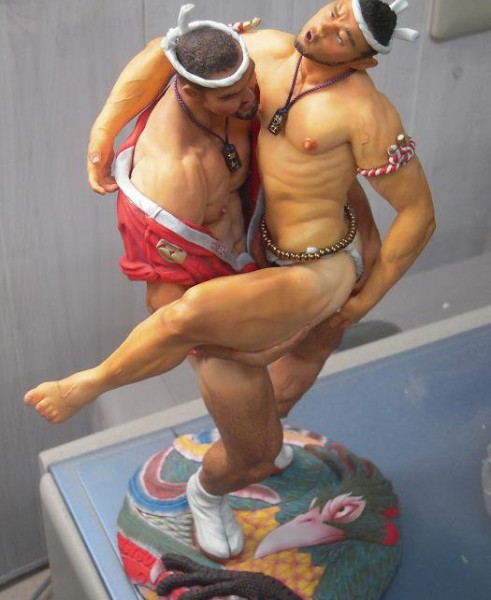 This one is called Mikoshi. It's a depiction of the 男の祭りor Man Festival.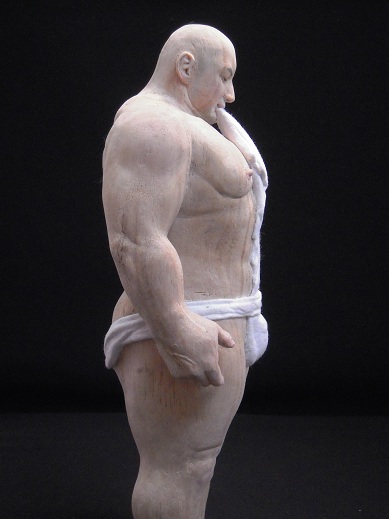 Carved out of wood, it's little over a foot tall.
Now since these are hand made, they are available in limited quantities. If you want to order them you'll have to contact the Japanese Gay Art website. Don't contact the artist directly because they can't speak English. Japanese Gay Art acts as a mediator between you and other Japanese gay artists, including Tagame, and Jiraiya. Itetsu Ogura's main blog is located here, where you can see his latest works.