April Fools is just as big over here as it is in Japan. Every year they come up with new ridiculous announcements, some of them are inside jokes which I'd obviously wouldn't understand. But some are just in your face and bizarre.
Toku Toku BB by GMO, is an internet service provider that covers pretty much a variety of things including VPS. They started their own social game called Muscle Collection. Well actually according to them it's not really a Social Game, it's a "SoshaGe" which is just an abbreviated form of the phrase.
For this game's minimum specs they recommend some really really expensive computers.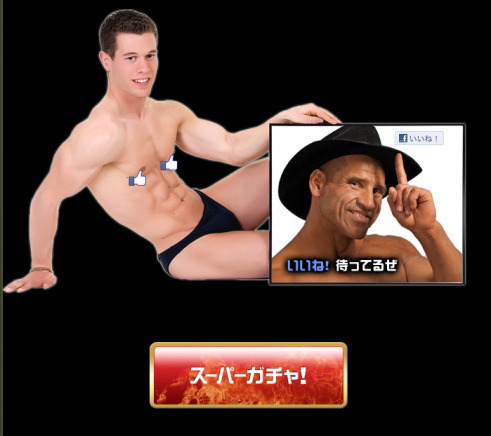 In this game you spin Gachapons, (a Gacha is the toy vending machine you see near stores) and collect muscular men with various names and special moves. There's two Gachas, the first one they claim is for kids… But the SUPER GACHA, is for adults, and my do they get very homoerotic.