BaraGamer Character: Ricky the Stripper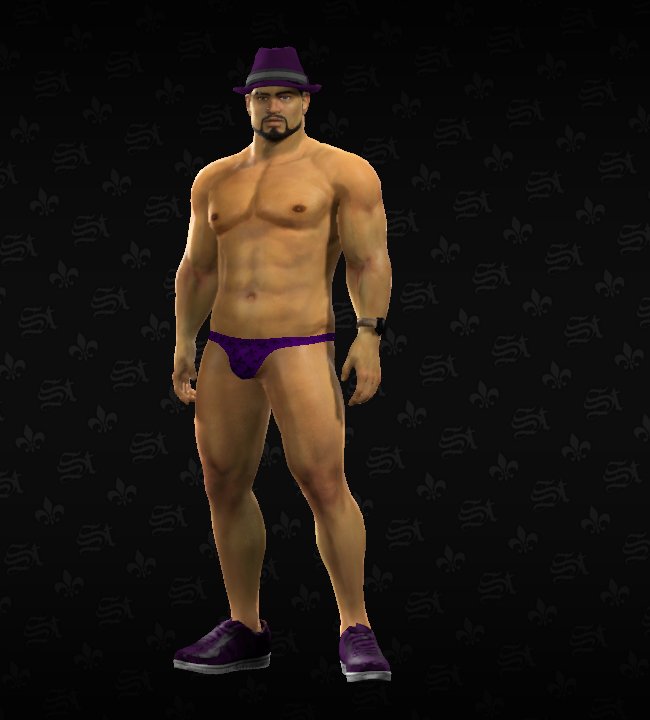 Today is a short post featuring Saints Row 3 custom character "Ricky The Stripper". He'll also be featured in an upcoming video overview of the game in the next podcast. He wears an extremely small purple thong and a purple hat. He is the spiritual descendant of another character from a Japanese online game.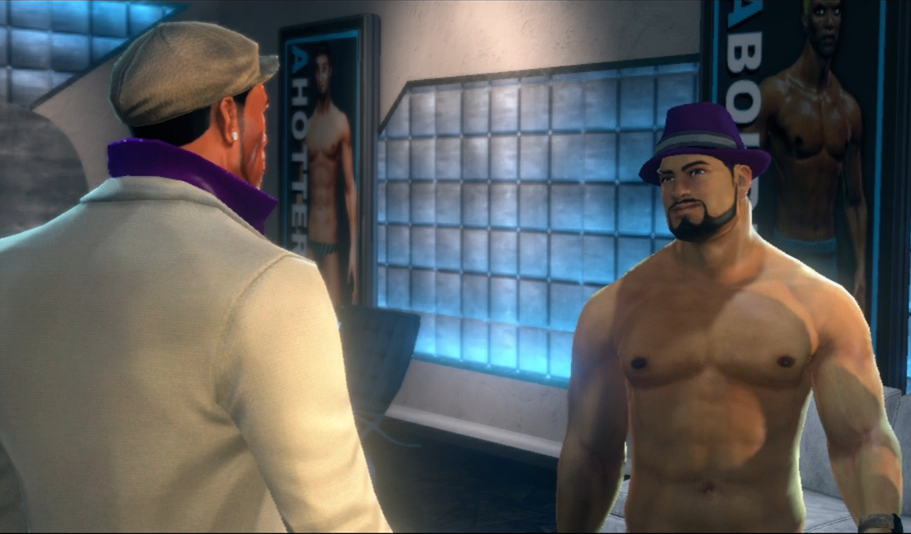 Since Saints Row 3 uses live cutscenes, you get a nice high quality view of your character with facial expressions and dialogue. However the facial expressions themselves do not match up quite well with my character in particular, and very often he has a surprised dazed look on his face.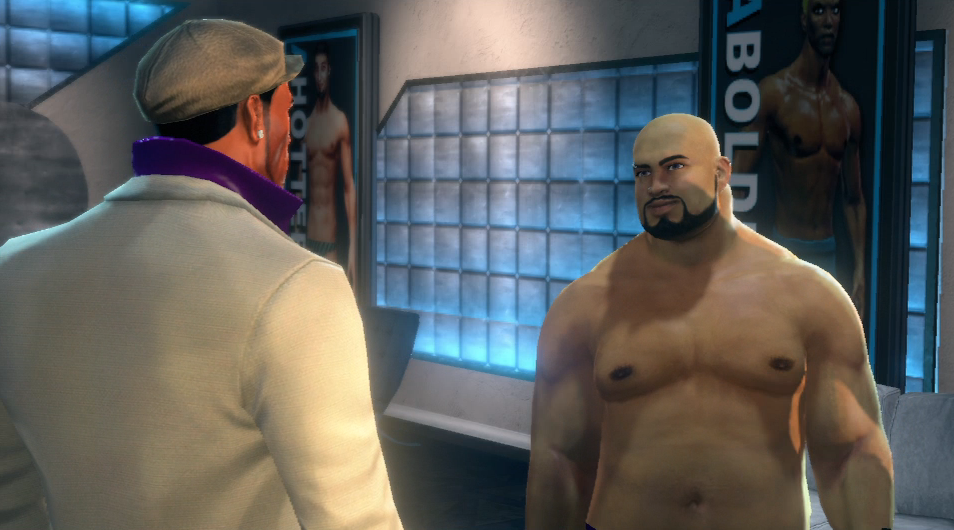 It's nice to compare how the character looks with different body types. You can download the cutscene above with both body styles.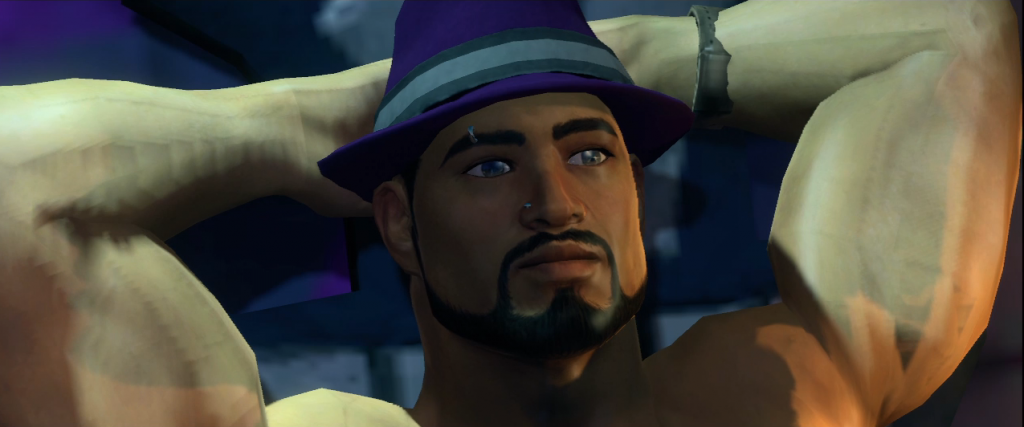 If you want to download Ricky The Stripper into your own game, login to SaintsRow3 and follow this link. If you lose that link just search for the tag [bara] and he'll show up. The gallery below has the regular and chubby version of this character featured in the booty dance gif.