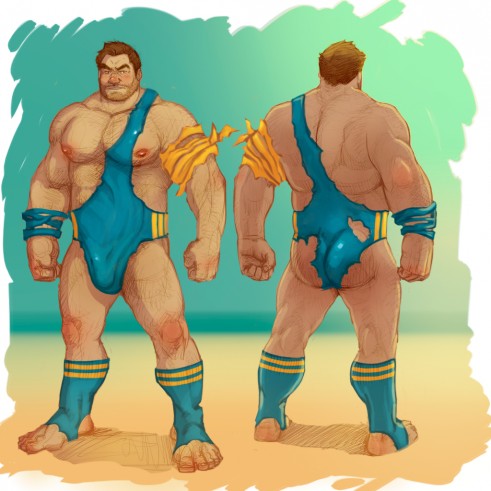 Ultramooz Contest Entry
Sorry for using the template instead of drawing an original entry, but  I'm drowning in work these days… Still I wanted to contribute to the  contest so I made…this. Let's say this guy found some wrestling  singlets washed ashore and decided to make a leotard with it.
I must admit it's pretty cool! Now we have to wonder who wore those singlets before.