Skyrim: Male Prostitution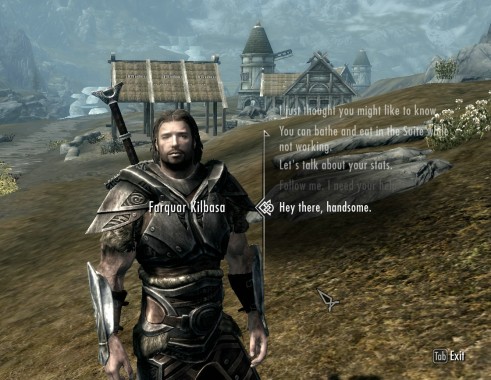 Submitted by Makke
Today we're checking out the Animated Prostitution mod which gives you the option of having sex with NPCs, It adds an item in your inventory called "AP Amulet of Dibella." When equipped a new power is added to your power list called "AP Options" which adds several spells, but the one useful to our interests is the "AP Show Me" spell. This spell lets you shoot other NPCs to strip them of their clothing.
When you speak to male NPCs that don't have any particular relationship with the Dragonborn, you'll get a few dialogue choices. You can have sex for free, charge him, force him into having sex, or pay him.
NPCs have the option to refuse your offer which will just end the dialogue right there. You'll have to wait about an hour before making your advances again. However, if he agrees, you can chose to have sex on the spot, or move to a private location.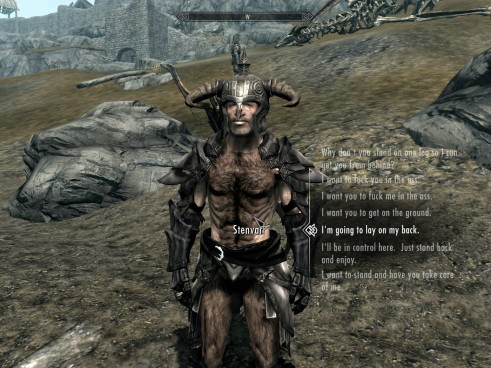 You have different sex options like getting pounded on all fours, bent over, handjob, or blowjob, among other things.