Saints Row 3: Killbane and Nude Oleg Homies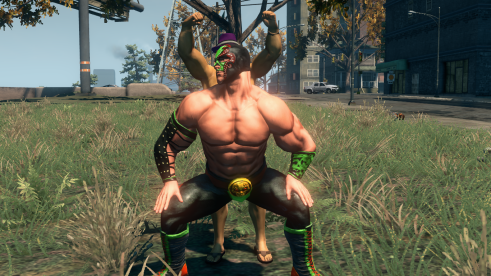 No longer confined to just one mission, you can now take Nude Oleg and Killbane out on a tour of destruction across Steelport. Once installed, just whip out your cellphone and call "Saints Backup" or "Oleg" to let them join your posse.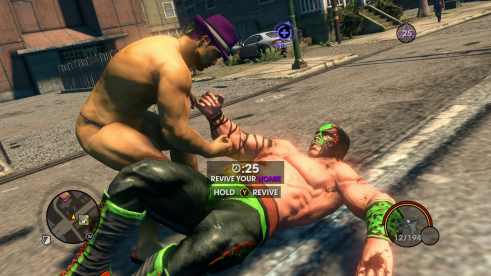 Saints Row 3: Killbane and Nude Oleg Homies
Instructions
Place the files contained within the zip file into your Saints Row 3 main directory.
For example …\SteamApps\common\saints row the third
Purpose:
Adds two additional phone book entries "Saints Backup" and "Oleg."
"Saints Backup" will summon two Killbane homies, one in the wrestling outfit and another in the black suit.
"Oleg" summons Nude Oleg and a nude civilian driver.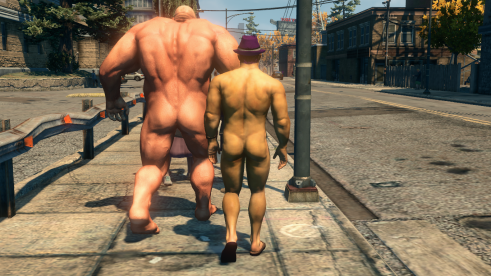 Nude Oleg seems to have a mind of his own. He's very likely to attack random civilians without provocation.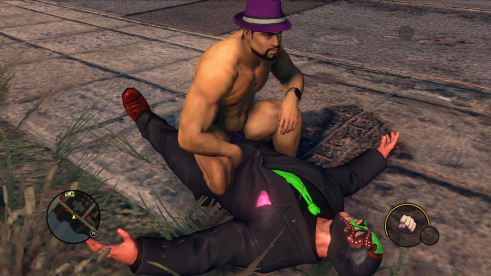 This mod includes two Killbane homies, each with slightly different AI.