Gayming with Tekken Tag 2: Fundoshi Edition
Agh! We finally got our hands on Tekken Tag Tournament 2. So you know what that means? More spanking videos!
[youtube http://www.youtube.com/watch?v=V372EQ7JiT4]
Tekken has its own stream of baralicious guys from the big and beefy muscle brute "Marduk" to the lean, fit body of "Baek". Unlike Soul Calibur 5, you can not create your own custom characters. You can however customize most of the main characters who are all instantly available from the start.
Initially, certain characters and stages were locked away only to be released as free DLC  months after the game's release. One DLC in particular, the "Big Bikini Bundle," was only available to those who pre-ordered the game. Since that bundle allows male characters to wear a fundoshi, we waited a bit until it was finally released for free in December.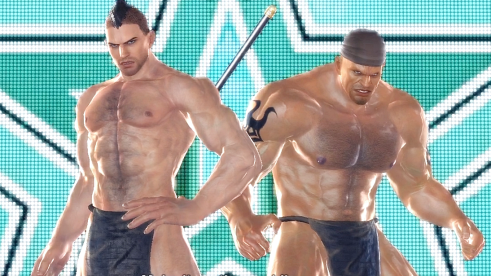 Now mostly everyone has access to the fundoshi.
It's great that the fundoshi allows you to see the character's butt cheek,  but they come with these annoying jika-tabi (they look like socks) which you can't ever take off.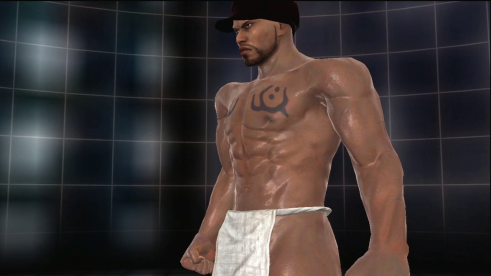 The Fundoshi is available in three colors, red, black, and white, with no option to change their colors. The only other revealing outfit for males is the "Shirtless" and  "Wrestling Bottoms" with boots; again no barefoot option.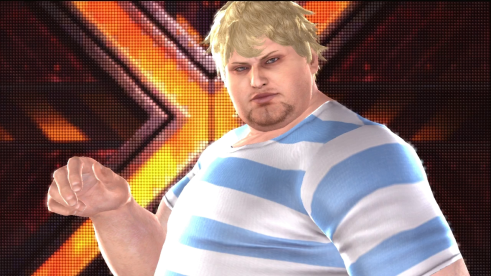 Bob doesn't get a Fundoshi for some reason.
After switching from Soul Calibur, you start to miss some of the features you take for granted. There is no instant replay option which makes it impossible to do those soft-core porn camera angles we plaster on this site. There is a regular replay option, but it only records your online battles or 2 player VS battle. Oh! We must also emphasize that this 2 player VS battle requires TWO controllers. There's no option to set up Player vs CPU battles which means the CPU will never use any of the custom fanservicey outfits you've created.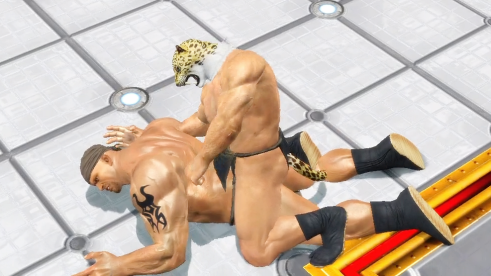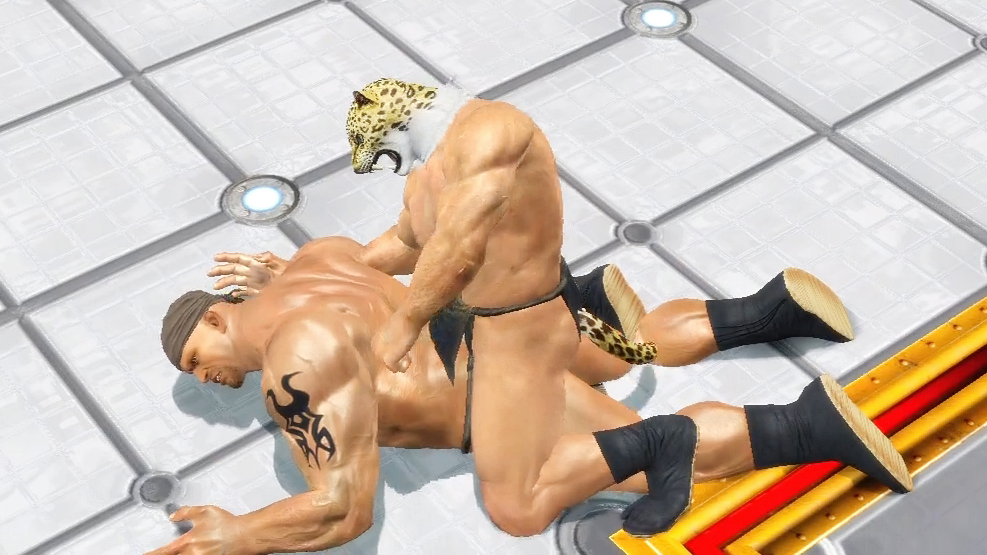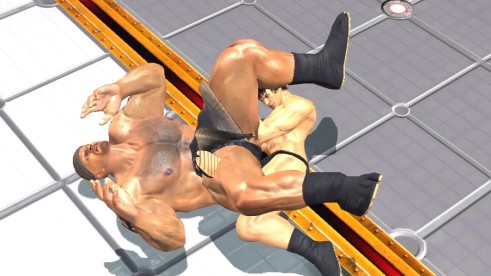 So yeah, it takes a much longer time to capture those precious moments unless you can find a willing participant who won't question your  use of male characters wearing skimpy outfits.
[youtube http://www.youtube.com/watch?v=KwPY9o-Ntk4]
 Check out our Youtube page for more Tekken action!