Anonymous Asked:
Hey BaraGamer, do you play pokemon? Could we get your advice on the most bara pokemon to flesh out our teams with if you do? Thanks!
When I was younger I used to play Pokemon, but kind of fell out of it. I felt that as I grew older, the games didn't evolve (no pun intended) with me so I quit playing after Ruby and Sapphire. I've seen many Bara Artists draw certain Pokemon in particular, so if it were me, my team would be:
Machoke, Charizard, Ursaring, Slaking, Lucario, Emboar
Emboar is a new one, he gets drawn in all sorts of situations, sometimes taking off his suit. But why talk about Pokemon when the Trainers and Gym Leaders are hunky as hell. Like Chuck for instance…
Anonymous Asked:
Have you checked out guild wars 2 Norn are pretty cool!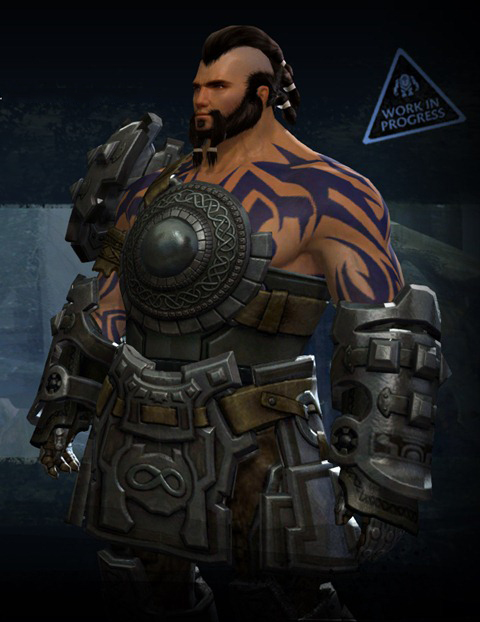 Why Yes! We love norns!
In fact GachiMuchiOni sent me his character the other day. Looking forward to see submissions of the Norn race, They're practically all bears!
Anonymous Asked:
Does anyone has The walkthrough of "ugcp maison de maniac"? (メゾン・ド・エム). I've been looking for the walkthrough everywhere Dx And I couldn't find it :C it's really depressing! please help!
Sadly, I haven't played the game, and the only wiki that's out there is quite odd and I'm not even sure if the story on there is related to the game. I'd like to do one but that project would be take up too much time for me personally.
Anonymous Asked
Hey guys, just letting you know your site is awesome and one of a kind. Hope you guys have another art related contest again soon, and Thanks for putting a link up to mine!
Yep, next up is another Character Creation Contest where you create your bara character in any videogame. We have plans to start it in October.