Bara Character: Bass Armstrong
Today's Bara Character is the big bear wrestler Bass Armstrong from Dead or Alive. He's returning once again in Dead or Alive 5.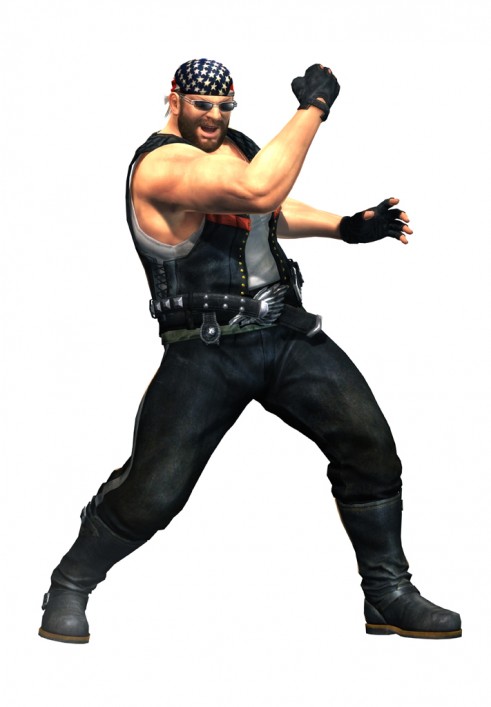 Bass Armstrong
Suggested by Aki / Pics by Jason
His character I guess you could say is a take on how Japanese developers picture the stereotypical American.  An American flag wearing biker leather daddy based off of Hulk Hogan and born on July 4th? OK that's a bit extreme!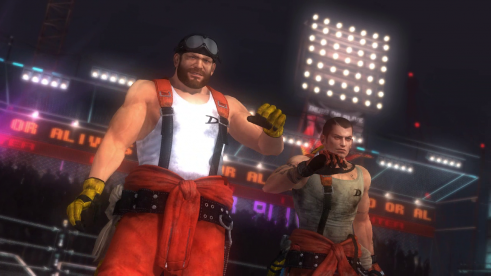 But aside from that, we really love his oil rig construction getup.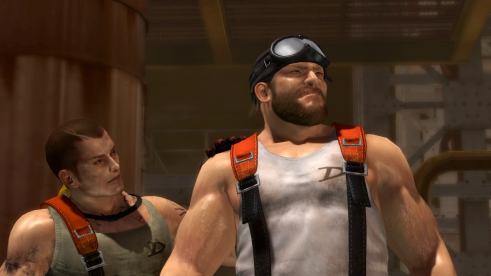 And with the latest trailer, they also introduced the new character "Rig."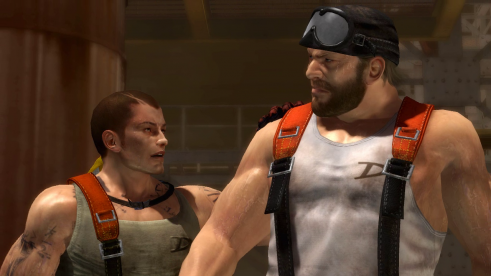 And they're totally shippable…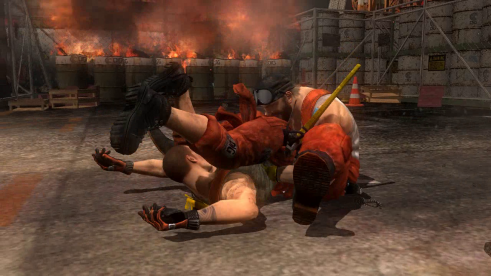 Case in point!