SleepBear's Townseed Contest Entry
Today, SleepBear submitted his contest entry for the Townseed Outfit Design contest. There's two versions of the outfit, you can check out the naughty version after the jump!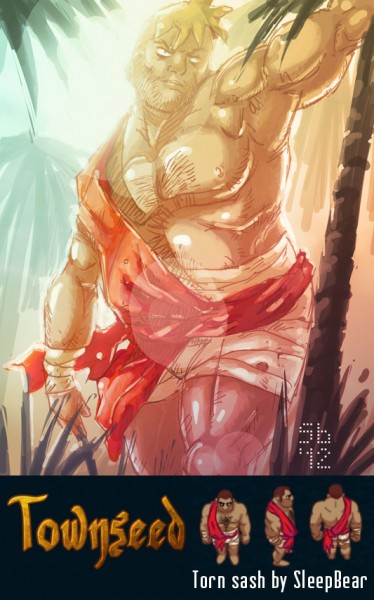 Torn Sash by SleepBear
We were quite surprised by the edited sprite! But whether you are an artist or not, you can still enter the contest. Non artists can find photographs of existing outfits somewhere online and they will be adapted into the game. For contest details, please read here. Don't forget to submit them either here or tumblr.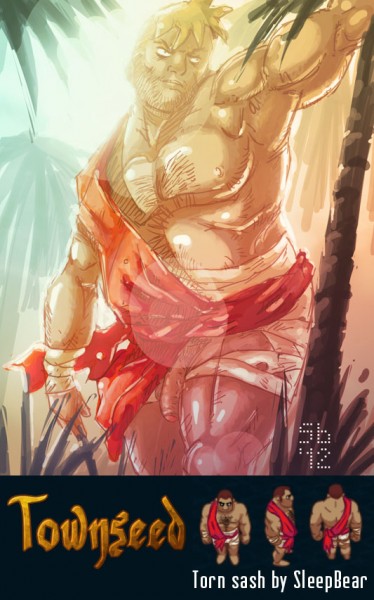 It's peeking through 🙂