miniReview: Rochard
Geraldo shares his miniReview of Rochard!
Mini Review: Rochard
Publisher: Recoil Games
Platform: Playstation 3, Microsoft Windows, Mac OS X
Price:$9.99.
Note: There is a demo available on PSN.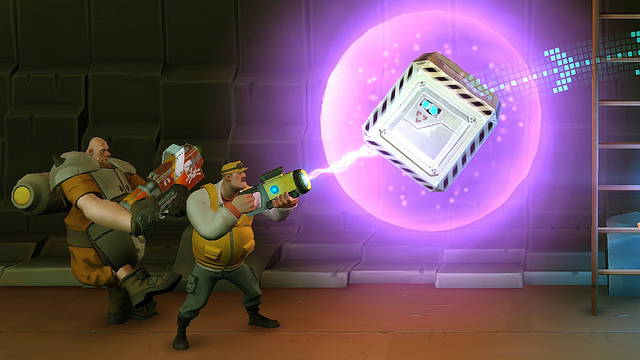 Gameplay:
It's a 2-dimensional side-scrolling platformer with puzzle elements. Your main weapons include a G-lifter and Rockblaster. You'll use the G-lifter to manipulate gravity and move heavy objects and enemies.
His other gun is mainly used for shooting. I was disappointed with the lack of emphasis on puzzles, I felt their was too much combat. Yet I found Rochard is overly simplistic and fun, I was captivated with its unique gameplay anyone can pick up and play. A bit more balancing both areas wouldn't have hurt.
Graphics:
Runs smoothly, and the visuals are pleasing to the eye.
Sound:
Rochard's voice-acting is superb! The soundtrack was quite upbeat, I enjoyed it.
Replayability:
Rich with humor and personality. Plenty of collectibles, few upgrades and some trophies.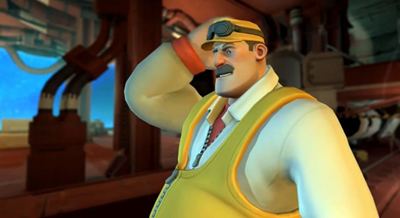 Why is it Bara?:
Let me see? Well, you play as John Rochard, an astro-miner, who happens to be a bear daddy. C'mon, just look at that beer belly!
[written by Gerardo L. Santiago]