Bara Game: Taiiku Kyoushi Kiwame (Gym Teacher Extreme)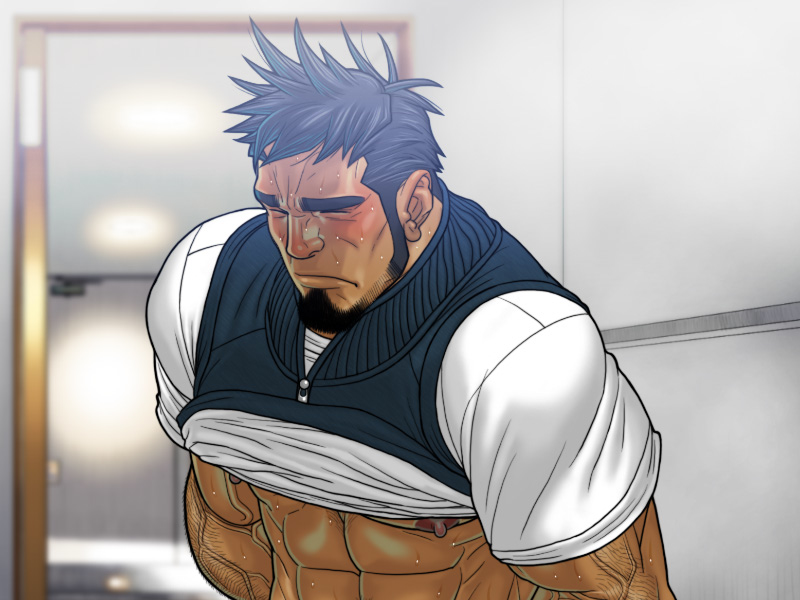 Today we're playing Taaiku Kyoushi Kiwame Demo or otherwise known as Gym Teacher Extreme / Climax. It is by the studio "Future Games" the guys behind Hunks Workshop. It is an erotic gay visual novel where you unlock scenes and erotic mini games based on your dialogue choices. The main premise is about a student named Kosuke Namiki who came home from school one day to discover a strange package in the mail. Inside was a gay magazine featuring his gym teacher, Nobu Ashizawa, on the cover. He later confronts his teacher, exclaiming, "If you want to keep this a secret, you better do what I tell you."
Title: Gym Teacher Extreme Demo / 体育教師 極 (体験版)
Genre: Gay Eroge Visual Novel
Artist:ガレオ
Content: Play the Prologue and Event Scene
Sound Quality: BGM and Voice quality is low in the Demo.
Download Demo: 109MB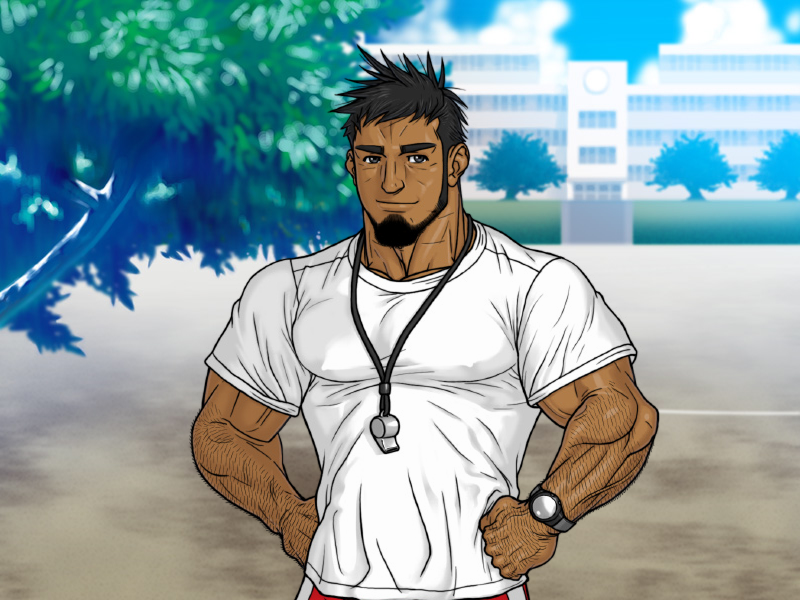 Nobu Ashizawa, your gym teacher.
Nobu Ashizawa physical features can be customized in 2 different ways. You can customize him before the start of the game by adding the beard or body hair. I felt he looked boring without a beard so I'm very happy for this feature. This customization is also reflected in event scenes and CGs.
The guy in green, his name is Yuto Tokunaga, unfortunately, he wasn't featured in the demo, but the game designers said that based on your choices you will meet up with him. According to the scenario writer, Tokunaga is a Sports Club instructor and ever since his school days, he has been in unrequited love with Ashizawa.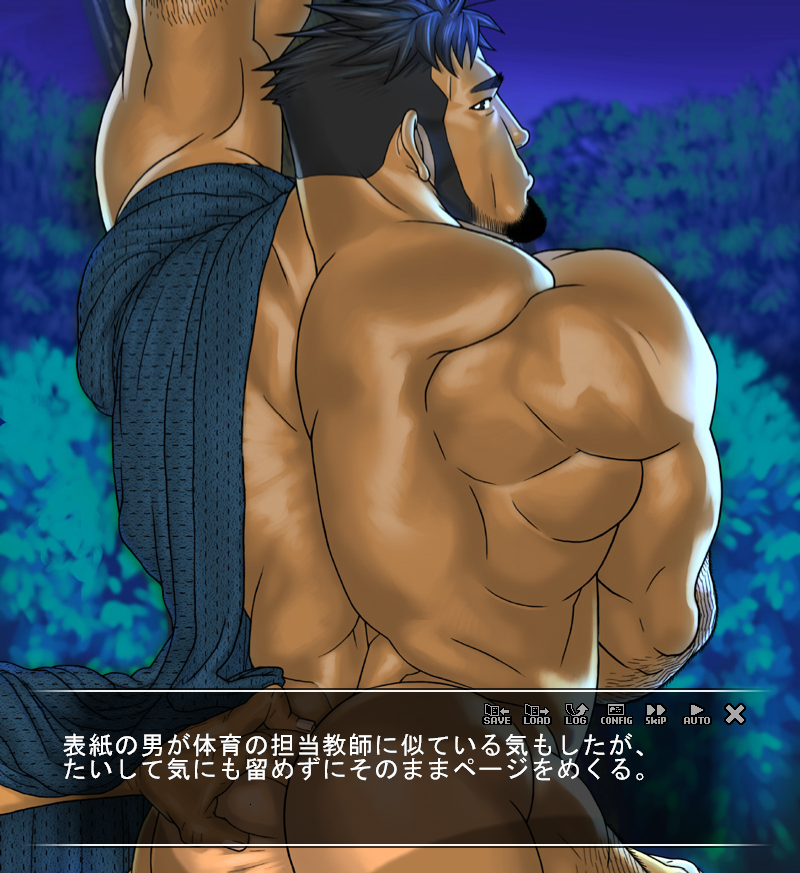 When the main character opens the gay magazine he finds his gym teacher posing nude in various scenes.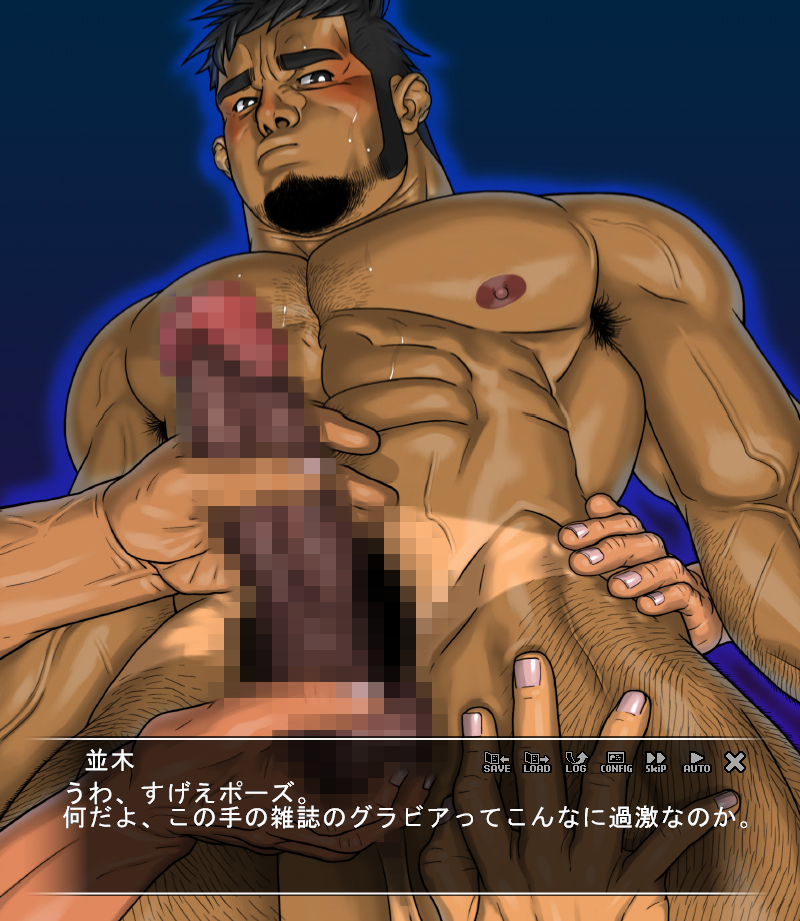 Unfortunately many of the nude scenes are heavily pixelated, which will probably make the erotic minigames lose their appeal.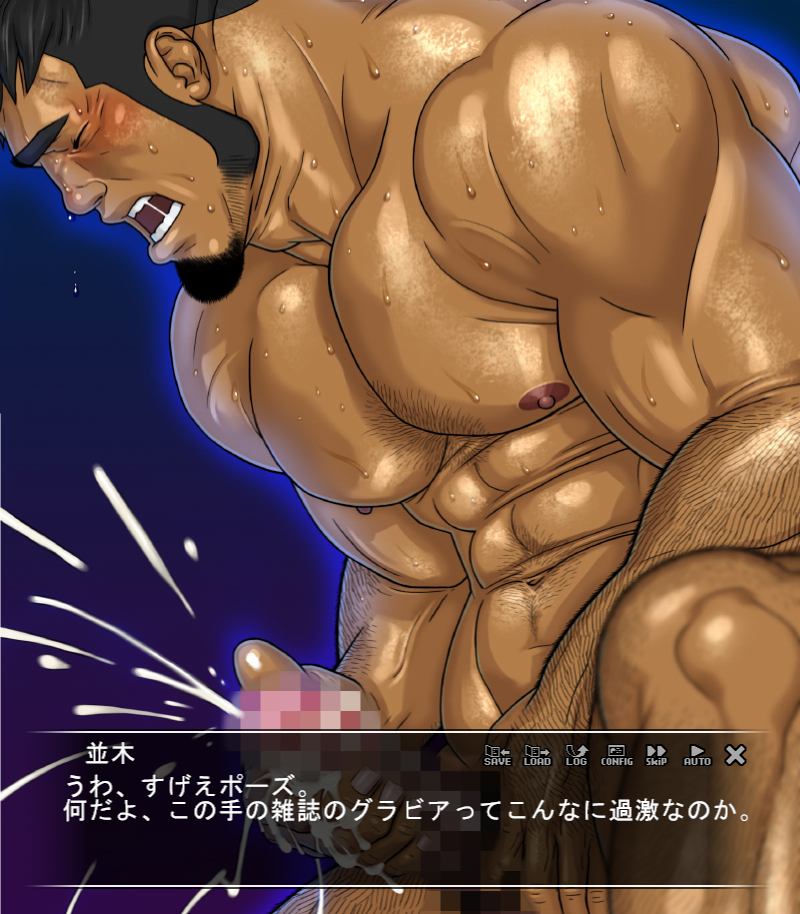 The demo is pretty limited plus it had no interactive scenes nor did your choices affect something. You only have 2 scenes to play through and once they are done you jump right back to the starting screen.