Rock Ramsey and Steve King in Florida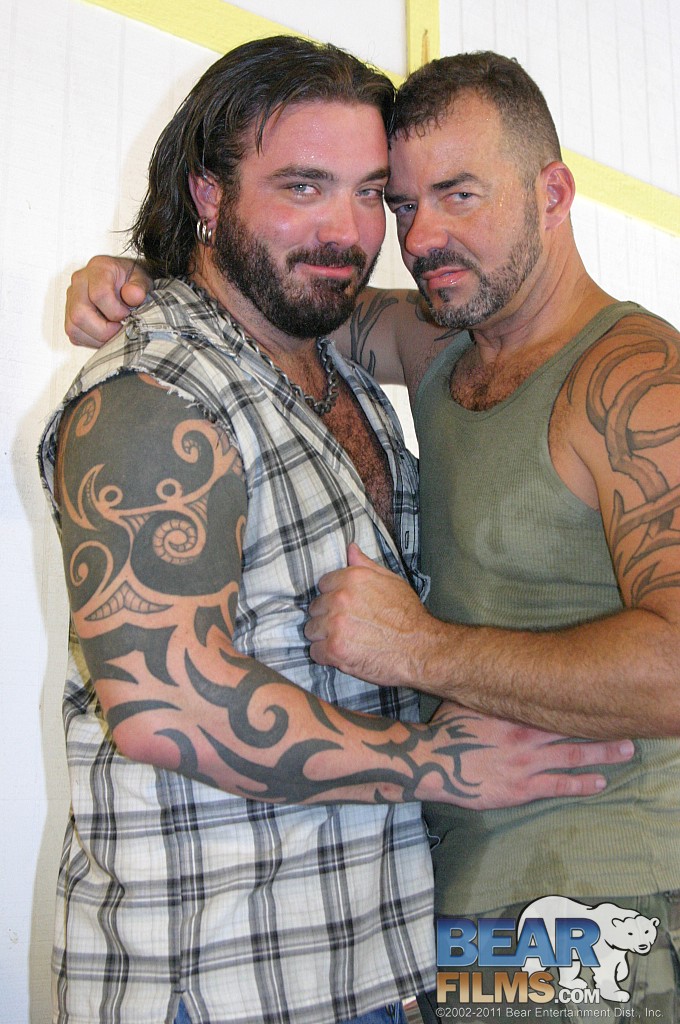 I've declared it to be a free porn day! Rock Ramsey and Steve King, two extremely rugged beefy guys getting it on in the swamps of Florida.
(via bearfilms)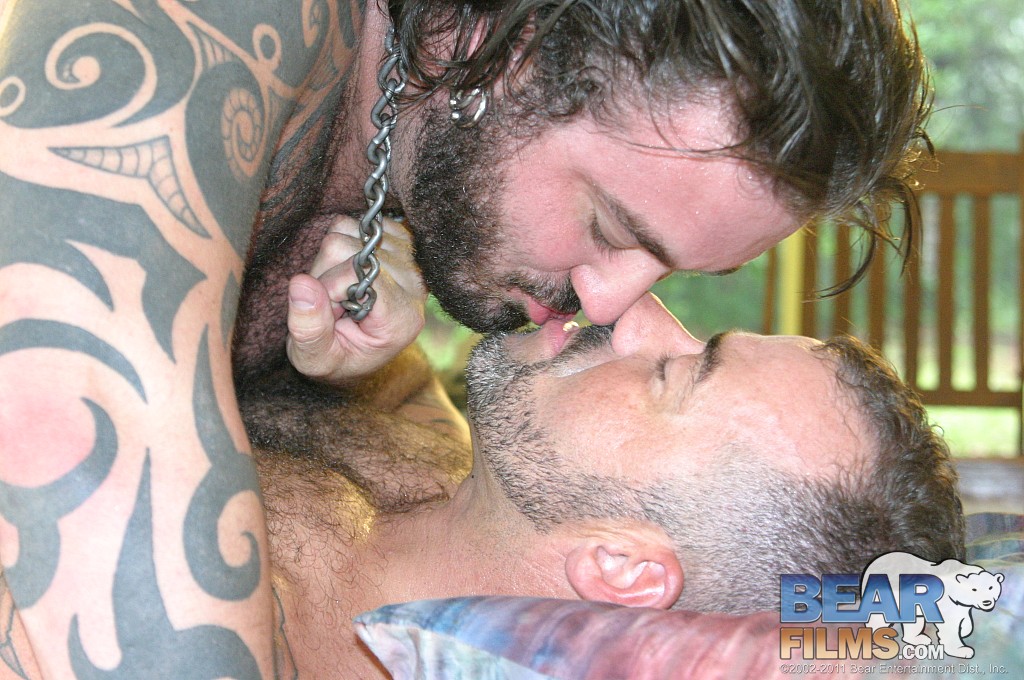 Rock Ramsey has that rocker look going on which I personally love. The whole scene takes place outside of a camp house where they passionately make out, and suck each other off. Afterwards Rock pounds Steve's ass until their hot creamy loads splashes on their chests.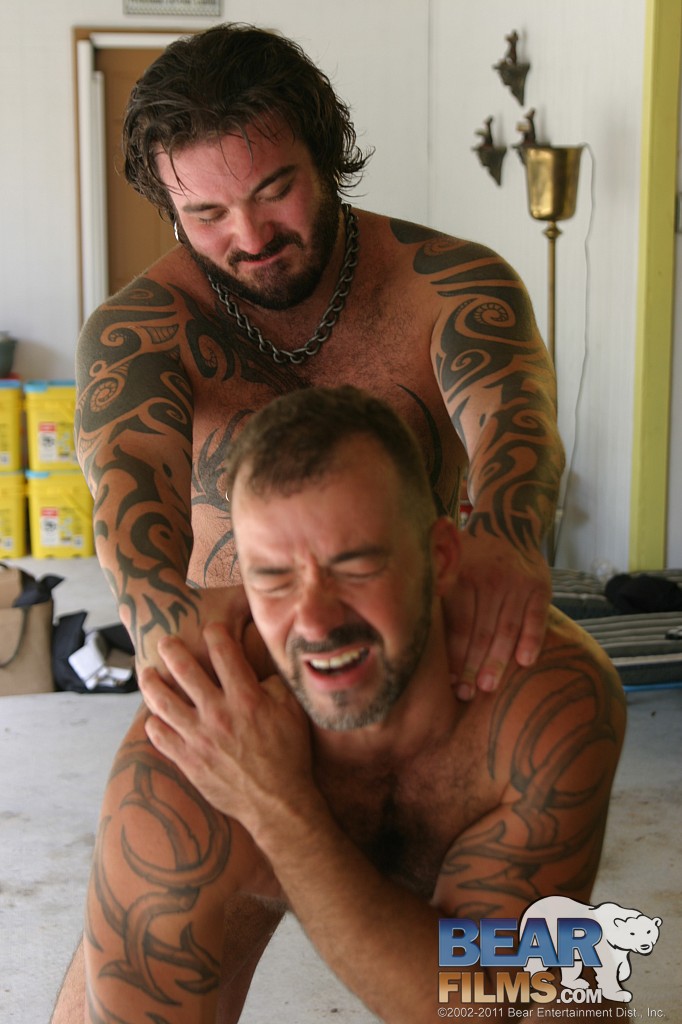 I think this pic is priceless!
You can view more in the gallery below or visit BearFilms for more shenanigans.