Revealing Outfits for Male Skyrim Characters
Today Werebear guest blogs about revealing outfits for Skyrim Males: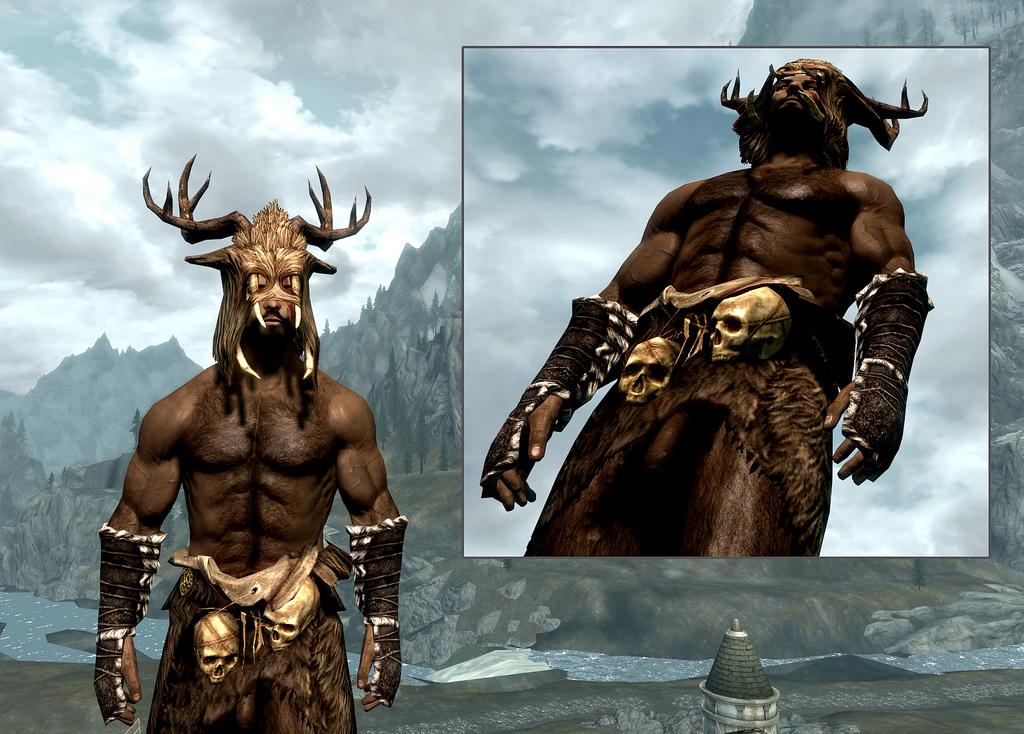 You can also click on pictures for a larger size
We all know that games tend to have plenty of skimpy outfits for women, but if you look on Skyrim Nexus there have been a number of more revealing gear mods for males popping up all over the place for Skyrim. I've installed quite a few over the past week, so I thought for those that may not know about them, I'd share some screens of Kor, my character showing off a few of these great mods.
There are number of people on Skyrim Nexus making a nice range of "revealing" gear for males.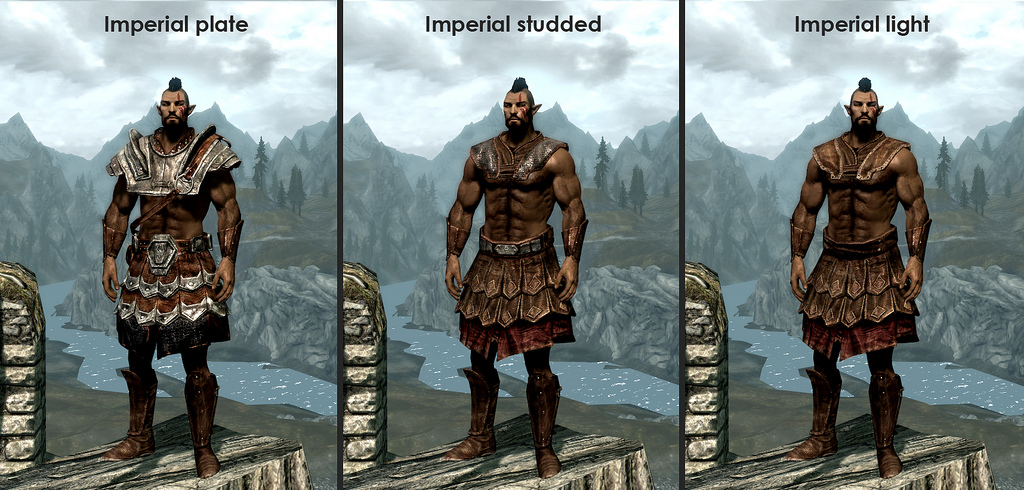 Imperial revealing outfits.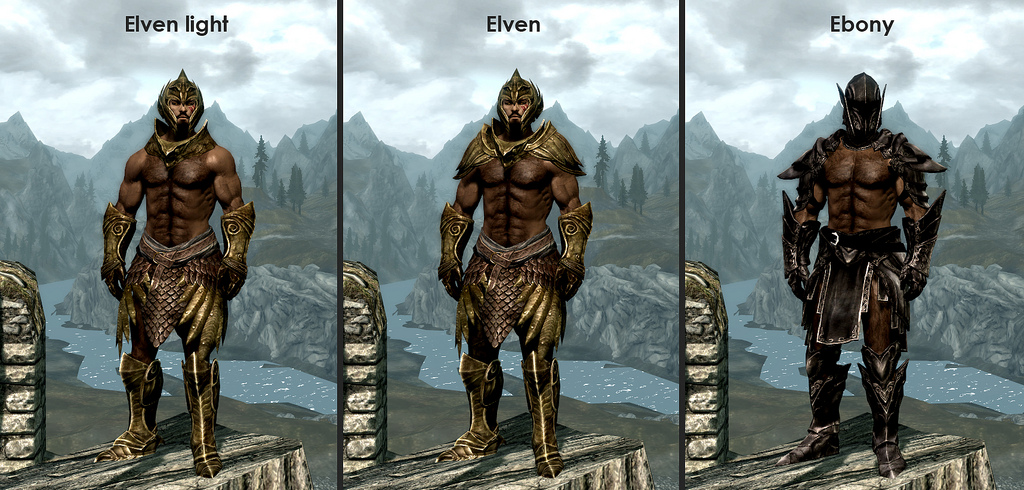 Elven and Ebony revealing outfits.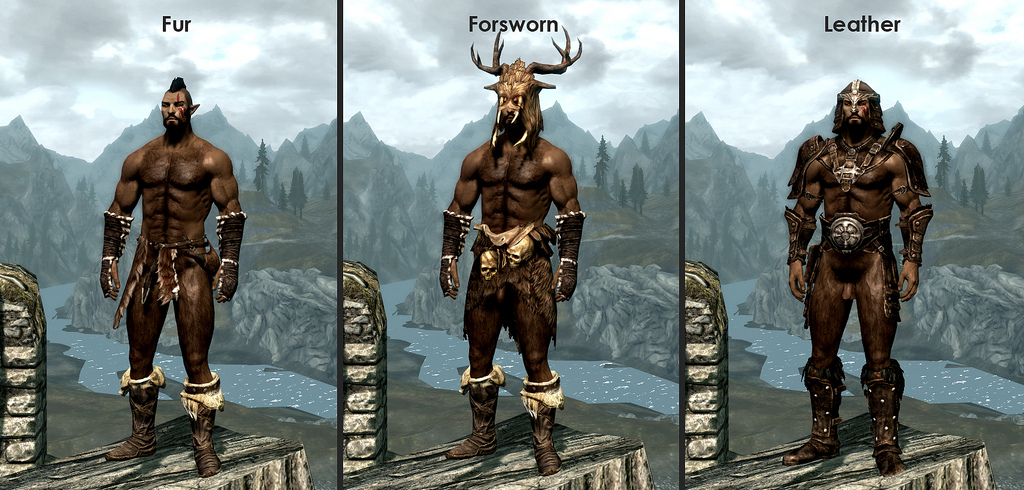 Fur, Forsworn, Leather revealing outfits.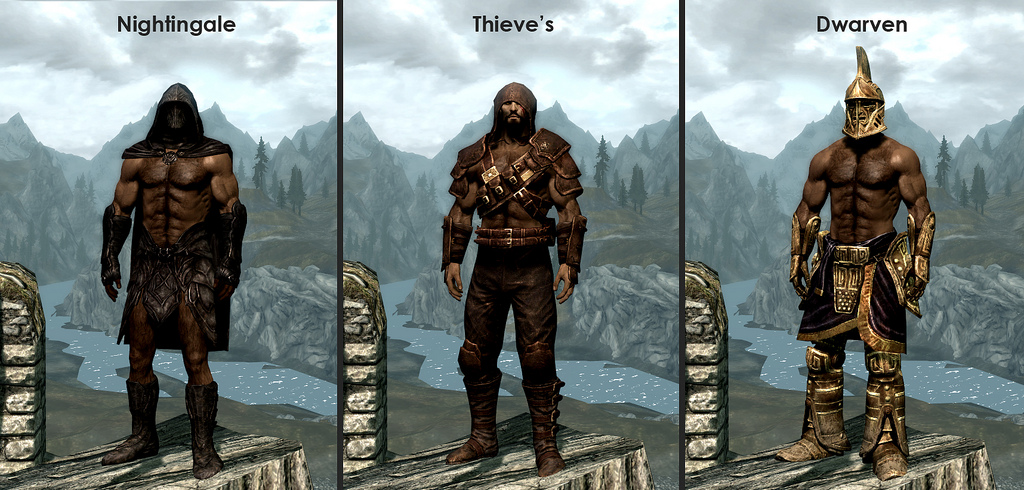 Nightingale, Thieve's, Dwarven revealing outfits.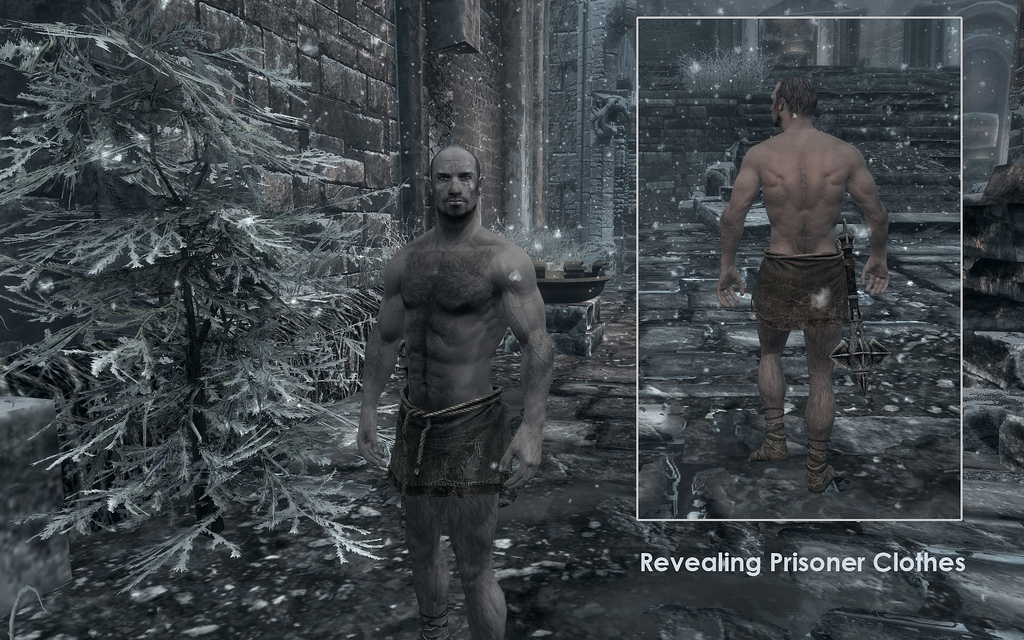 Some simply show more skin, allowing you to have bare chested males, while others reveal much, much more. Some, such as the prisoner clothes and the apprentice and journeyman robes cover everything, but if you happen to get the right angle you will see everything is there anatomically.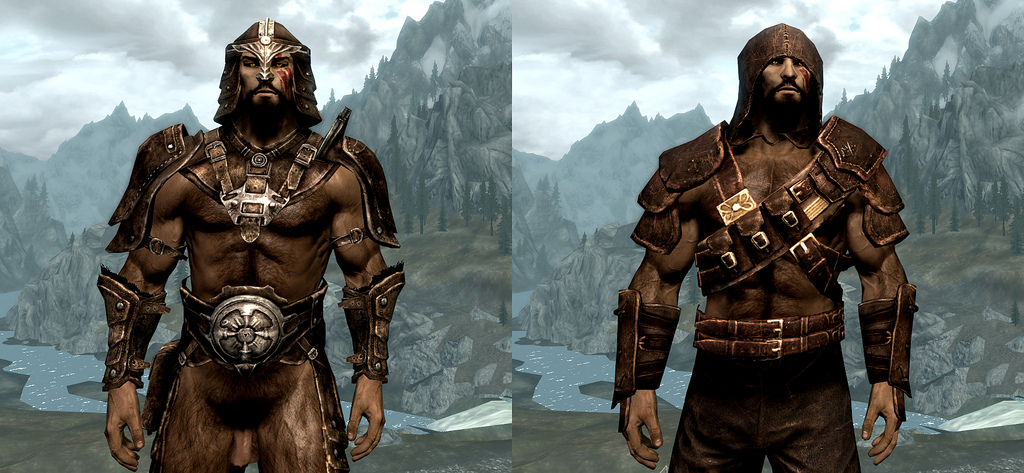 I didn't show everything here, but here are some screens for a good portion of the mod's I've found that help fill the need for more male sex appeal. For those interested in these mods, I would suggest looking into Nexus Mod Manager (found on Skyrim Nexus), as it make installation easy, and allows you deactivate the mods fairly easily should you want or need to. A quick search for "revealing" will give you about six pages to sort through (some are female) of gear that shows off those masculine polygons.
[written by: Werebear]