BaraGamer Character: Kor
Is everyone enjoying the Skyrim nude mod? Well we have some exciting news for you in the next post. Today's submission is by Werebear with his character Kor.
Werebear writes: My Skyrim character, Kor, some shots of him in all his hairy glory using the male nude mod, and a few more playful shots 🙂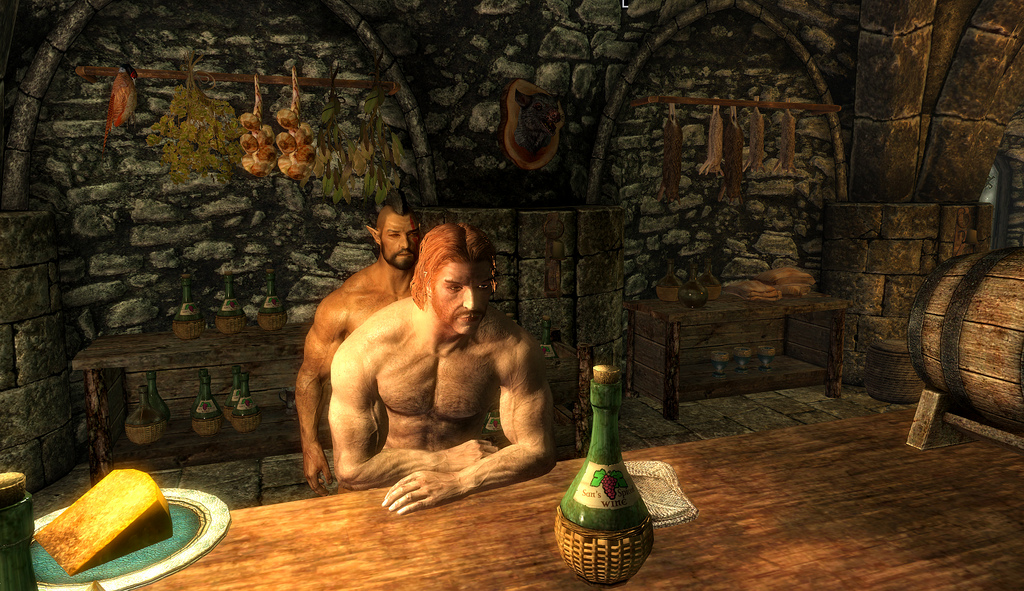 This always seem to happen at a wine and cheese party.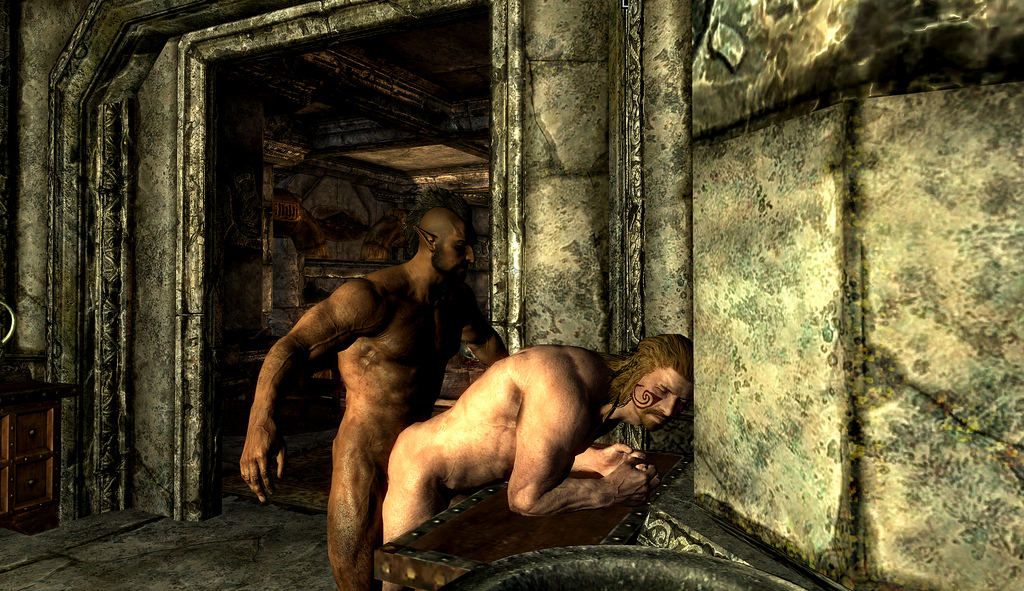 Suddenly buttsex.
I think there's enough submission to start a BaraGamer contest. I'll probably start it around early next year when I know I'll have the funds secured.