BaraGamer Character: Grimace
ecamirG submits his sexy red tanned Saints Row 3 character Grimace!
ecamirG writes: This is my Saints Row 3 character, Grimace. He likes arson, explosions, SMGs, and big packages…not a fan of pants. I'm a little disappointed that Volition didn't add any body hair options, otherwise he'd be a hairy beast.
Wanna see some of the kick ass crazy stuff Saints Row 3 has. See us after the jump!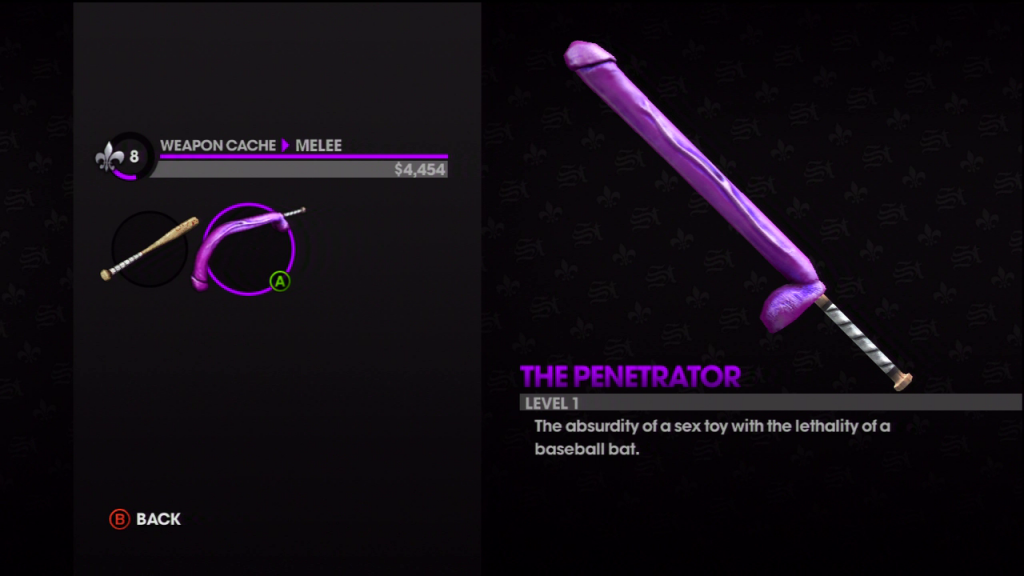 The gaymer's weapon of choice is naturally the penetrator.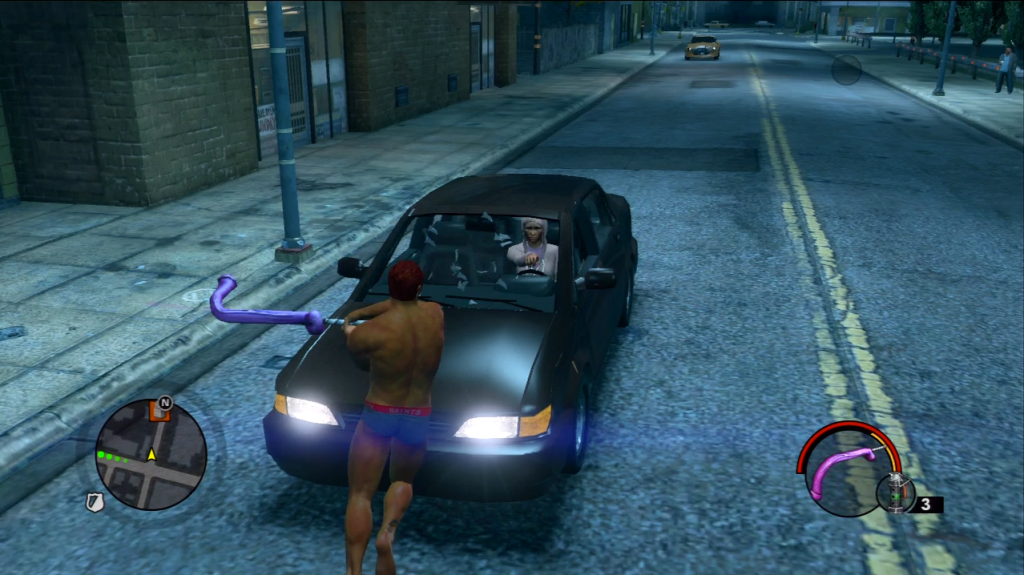 Ir's great for Car Jacking!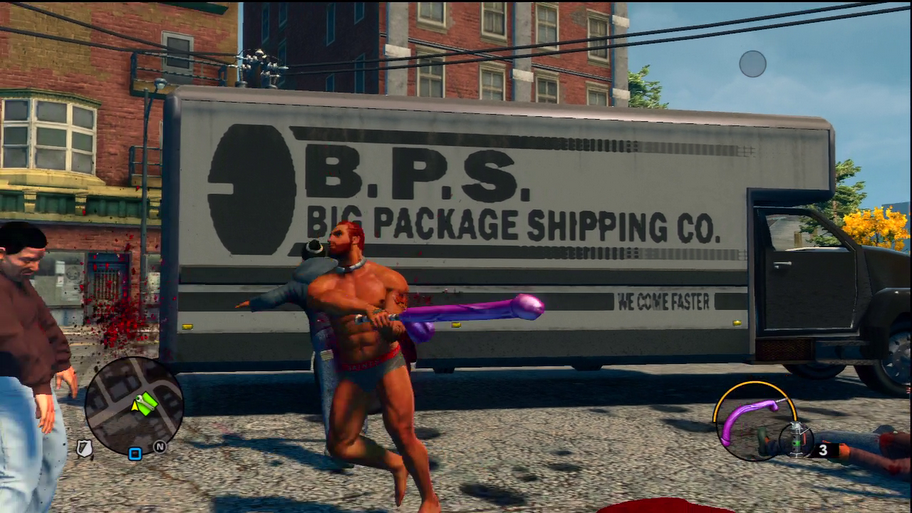 Or just to cockslap some bitches.
Certainly this is self explanatory!
This is just a taste at the oddball adult humor Saints Row 3 has.
View the gallery below for more!