Alan Knight Hairy Scottish Man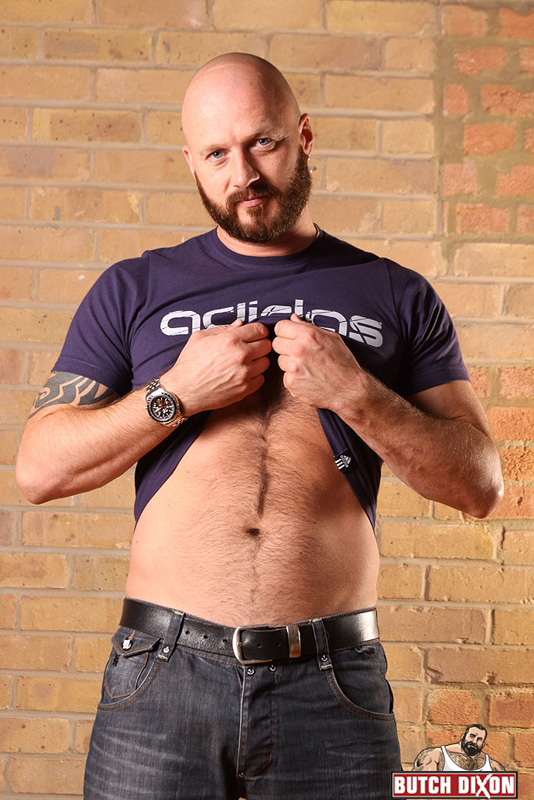 Today featuring Alan Knight from Butch Dixon,
to celebrate a month of not shaving!
So a cute thing about Alan Knight is how despite being a porn star, he actually has his own lover. They even perform together too. But what I find sexy about this Scottish man is his beard, hairy belly, he's uncut, and that sexy Scottish accent. Oh European men! In another video of his, he and his lover, John Connery , (a coincidence?) do a four way sex scene in a local pub.  Let's just say a few drinks spilled on someone's face.
You can view Alan Knight, John Connery, and Marco below.
( via Butch Dixon)