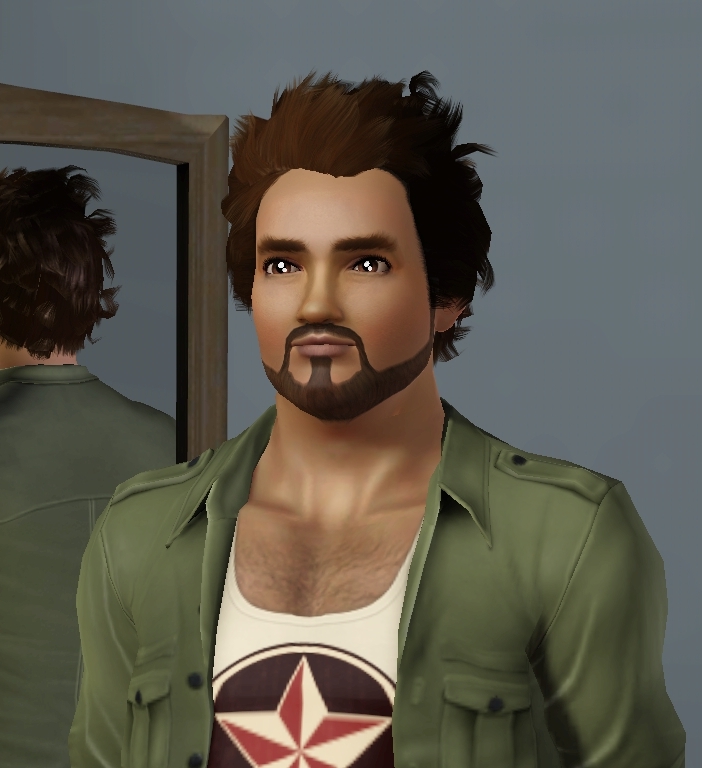 So this is Paul, he's tall, dark, and … Hairy. (Created in The Sims 3)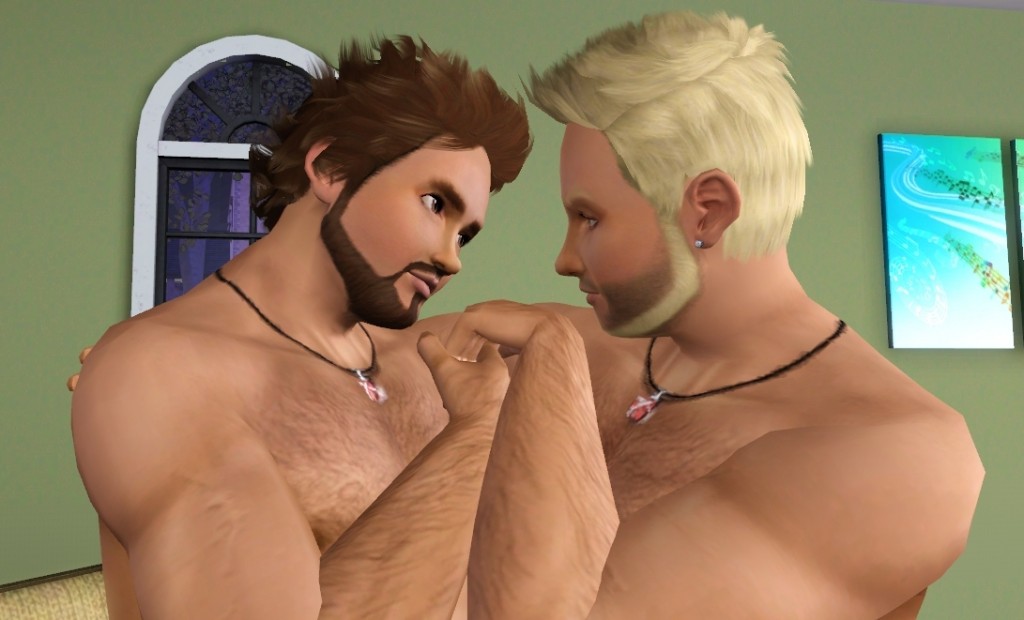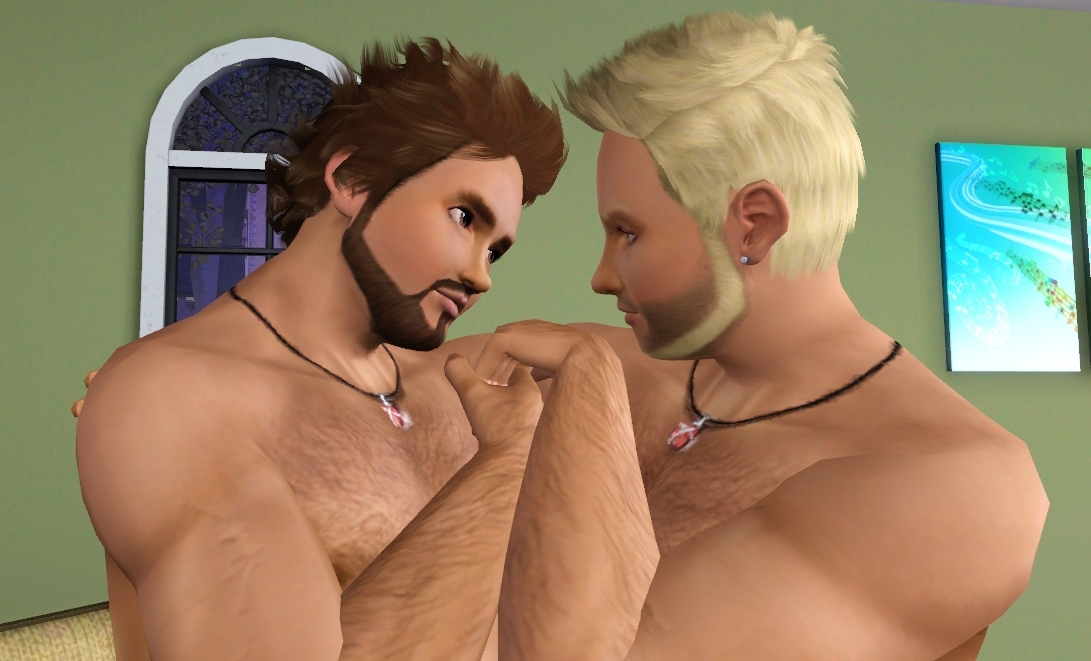 So I guess Paul and Daniel are lovers! Woooh! Well I was pretty much going around taking cutesy pictures and posting them on Tumblr. One comment I saw wondered if it was a mod to make your Sims look like this buff. But, believe it or not, you don't need any mods to make your characters look this muscular. This feature is actually within the base game.
I think the point of this character was to create a Sims character who was a Muscle Bear or Gachi Muchi guy who was slightly chubby. But alas, he ended up on awfullybadsims tumblr page because I guess he wasn't anorexic and trendy.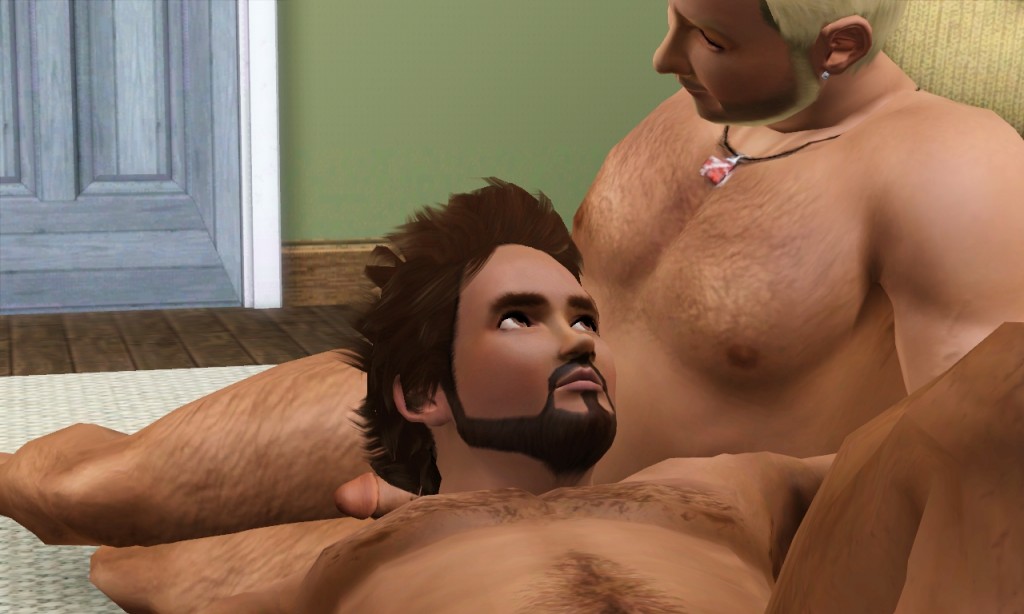 I have to say there's something strangely realistic about him. It's probably the beard.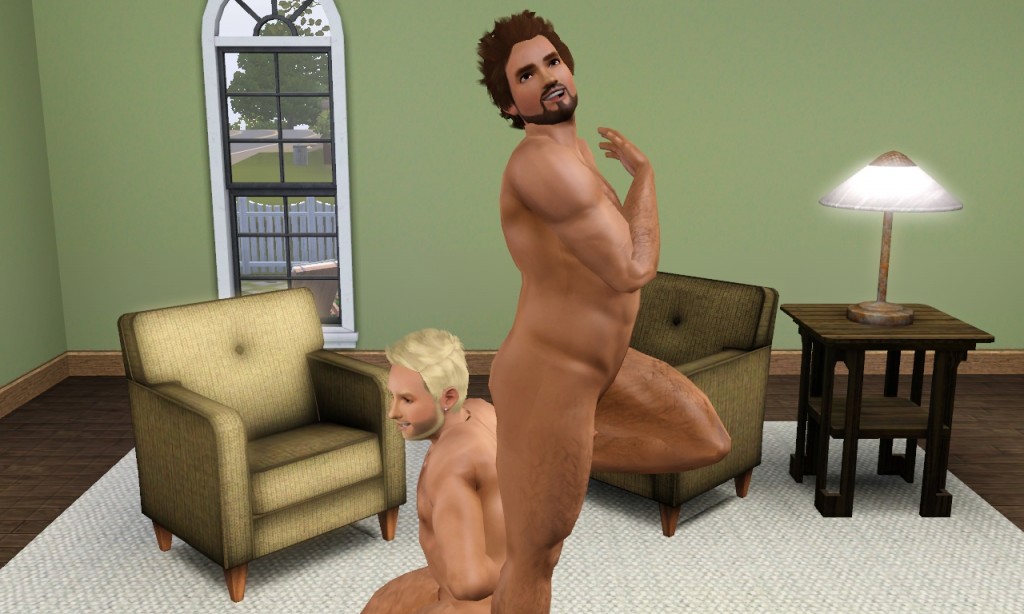 But It's always fun taking silly pictures of Sims.