Bara RPGMaker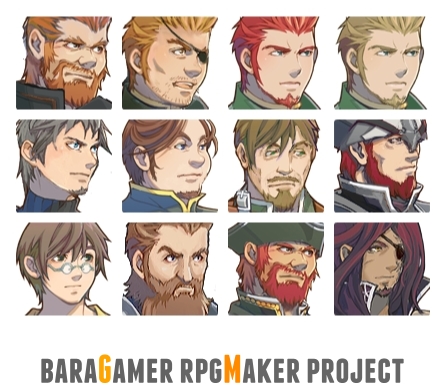 So we asked Tumblr if they would be OK with a RPG game with Bara characters and No Nudity. The response went pretty good, so next we asked them to choose three guys out of the list of faces above. So here's the results!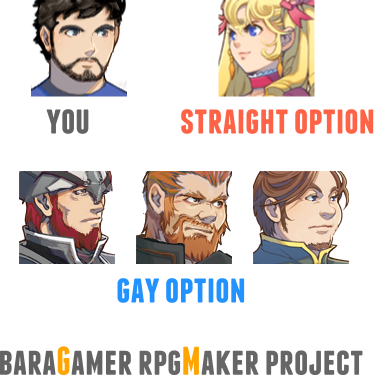 So there you have it, three guys to choose from. The one in the middle was chosen the most. I'll have to develop their personalities and come up with a system of coercion.
Actually a demo of this game was made already in the past but only had a straight option. You would play as a girl and the girl shown as the straight option would be your antagonist/frenemy. By having a girl as the main character, we established a passive aggressive relationship between them.
However, now that this game has a male main character, we'd have to change her characterization around. So instead she's more aggressive in acquiring your love, and by default all options would lead towards her. She's very persistent, and if you choose to ignore her advances, she'll do everything in her power to change that outcome.
If you have any ideas you'd like to add to the project, drop me a comment!
Game: Oh My Goodness Davita Devaugn
Genre: BARA RPG/Romance/Dating Game
Demo (Proof Of Concept) Release: 2012
Music: Jazzy
Graphics: Closet and FSM