BaraGamer July 2011 Contest Winner
Oh hey! Where have I been? Well I was recently featured in Kotaku for another blog. Yikes scary.. Anyway let's announce the winner for the contest. Three judges (not including me) were selected to vote on each picture that they like the most to least. We tallied up the scores and can now announce the winner to the contest.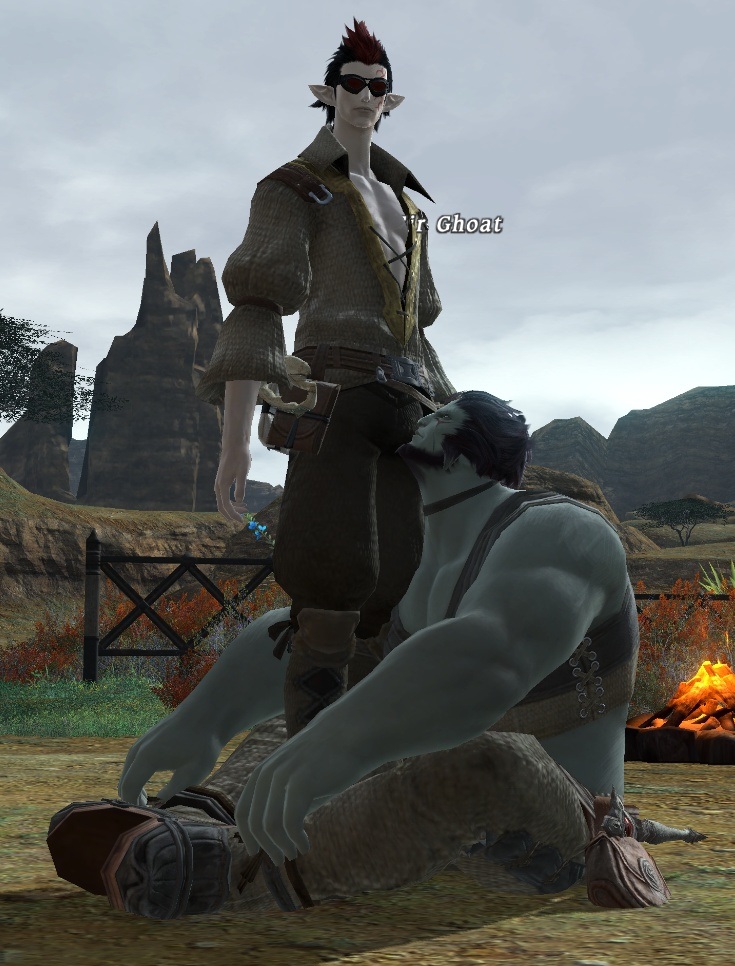 Ghoat and Cookie in Final Fantasy XIV
Ghoat and Cookie has selected the iTunes Gift Card which is split $10 between them. The App Storet filled to the brim with games, so have fun and choose your free games.
In second place is Lilikoi's character from Vindictus, and in close third, Len's character from Soul Calibur 4. Even though the contest is over you can still submit characters for the next contest, starting around the fall. In addition we have plans to hold a bara art contest where with a prize of art contest $100.  Details will be announced later this year.
See you next time!